I have just checked and it works great. Can't  believe I was watching Iggle Piggle in Standard Definition 🙂
What a lovely Xmas present from BBC.
The launch of CBBC HD, CBeebies HD, BBC Three HD, BBC Four HD and BBC News HD in time for Christmas means you'll be able to watch more festive treats in the highest quality from the comfort of your sofa.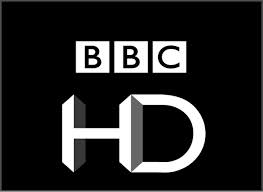 Electronic Programme Guide channel numbers
This is where you will be able to find the new HD channels in EPGs:
| | | | | | |
| --- | --- | --- | --- | --- | --- |
| | CBBC HD | CBeebies HD | BBC Three HD | BBC Four HD | BBC News HD |
| Freeview HD / YouView | 73 | 74 | 105 | 106 | 107 |
| Freesat HD | 607 | 608 | 147 | 148 | 212 |
| Sky HD (HD subscribers / non-subscribers) | 613 / 633 | 614 / 624 | 115 / 210 | 116 / 211 | 570 |
| Virgin Media | 710 | 711 | 163 | 164 | 604 |
Advice on picking up the new HD channels
If you have Freeview HD or YouView your receiver may pick up the changes automatically, but if not then you will need do a retune. Digital UK's TV retune website gives advice on how to retune. Freeview HD and YouView viewers can check which new HD channels they can expect to receive using theDigital UK coverage checker. Once you've entered your postcode, take a look in the 'channels' section.
If you have Freesat and you do not pick up the new channels automatically, you may need to put your digital box or TV into standby for 30 seconds and then switch it back on again. If the channels are still unavailable then carry out a 'Freesat channel retune'. Full instructions can be found in the manual for your digital TV or box. Further help with retuning can be found at www.freesat.co.uk or by calling the Freesat customer support team on 08450 990 990.
If you have Sky, you should not have to do anything. If you do have a problem receiving any of our channels, you can try turning your Sky set top box off at the mains, waiting 30 seconds and turning it back on again. If that doesn't resolve your problem you can find more help atwww.sky.com/helpcentre.
If you have Virgin Media the new streams should appear automatically. If you do have a problem receiving any of our channels, you can find more help at Virgin's website.
You can find detailed technical information for all BBC channels and where each appears on satellite, including our new HD services through our satellite reception advice page .
Courtesy – http://www.bbc.co.uk/blogs/aboutthebbc/posts/CBBC-HD-CBeebies-HD-BBC-Three-HD-BBC-Four-HD-and-BBC-News-HD-to-launch-on-Tuesday-10-December-2013