HulloMail is a visual voice mail solution which is available in UK, USA & Ireland. I have been using this from it's initial days. Can't praise enough !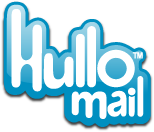 If you have a smartphone, you should give HulloMail a try . It's feature rich compared to the normal network voice mails . And many features are FREE !
In US – Google Voice may be better , but in UK – I couldn't find an alternative better solution.
Very handy when you travel abroad – There is an option to divert all calls to voice mail and the voice mail can be picked from abroad using Internet via the App or on the computer plus the voice mail will be emailed as an attachment to you .
The app can be installed on iPad & Other Android Tablets as well !
I am not sure whether some networks in UK charges these days to retrieve voice mails. Earlier retrieving voice mail were outside your calling allowance on some networks. HulloMail was a way to get around this issue as well !
Download for Android, BlackBerry and iPhone, it's free.
HulloMail is activated during the registration process as a conditional divert – meaning your calls are sent to HulloMail, rather than your standard operator. It sounds a bit complicated, but all you have to do is activate the service when the app prompts you, and you're good to go! From this point, HulloMail will answer your incoming calls if you are not available.
Then you can listen to your messages however you prefer! Use the app, check your email, or give your HulloMail number a call if you still prefer standard voicemail methods. Ultimately [and most importantly], you are in control.
With the FREE app you get these features:
View, play and manage your voicemails in the app
See contact details and photo
Setup personal voicemail greetings from the app
Receive alerts of new messages via Push Notification
Receive alerts of missed calls when your phone is off or no network coverage via Push Noticiation
Send a copy of a voicemail to your email
Share a voicemail and a Hullo via Facebook directly from the app
Record a short voice message, a 'Hullo', to send to friends, family, yourself as a memo or as a reply to a voicemail
Screenshot of the app on my phone is below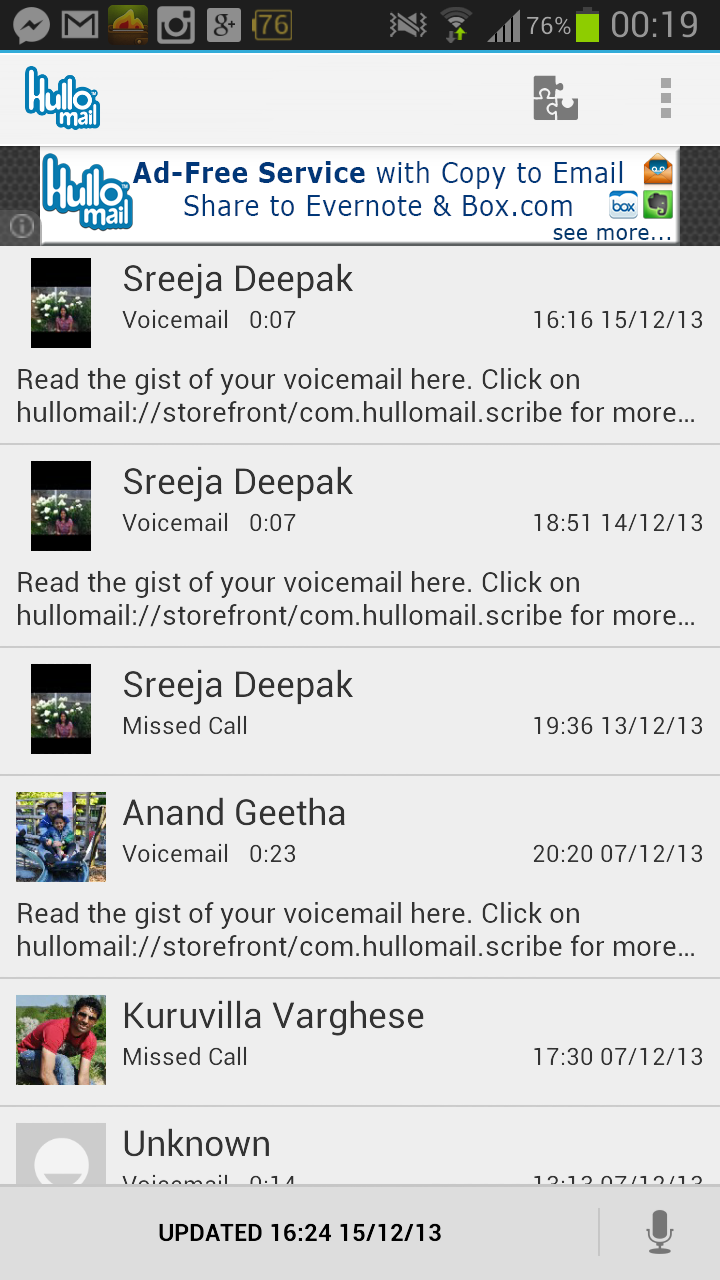 I have not used the paid service yet but With the PAID app, you get the features above, PLUS, a SmartVoicemail™ 1 Year Subscription, which gives you:
Ad Free Service
Individual Greetings – Greet each contact with a personalised recording
Copy to Email – Automatically send every voicemail to your email
Share via Email – Share messages via email from the app
Access Control – Anti-hacking measures to secure your voicemails
Quick Reply Options – Reply by email and SMS from within the app
Longer Voicemails – Up to 5 minutes in length
HulloMail Main Features Video on Youtube