LastPass is a brilliant tool which I have been using for more than one year now . I have shown this to few of my friends and they are all very keen users now.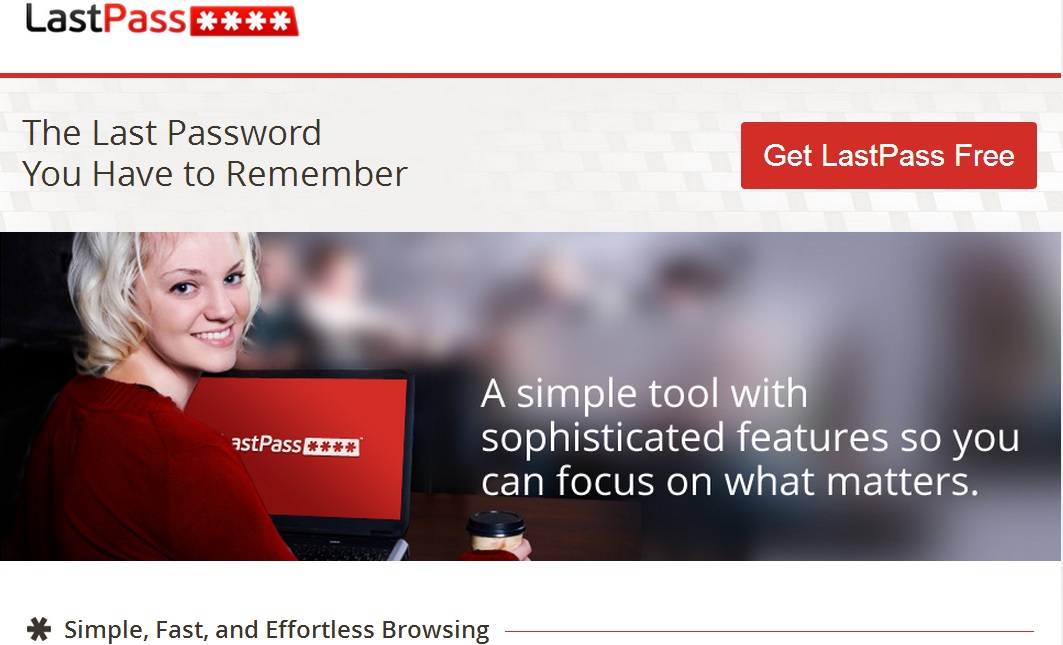 Thought of writing about this earlier but just now managed to remember about it. This tool or similar ones are a must these days when we have logins to many different sites – Some trusted and Some dodgy. I no longer have same password for more than one site. And I don't need to remember any of the passwords.
I have purchased the premium service which costs me $1 per month . We use this in our family . No need to remember any more passwords . Form fillings have become so easy and accurate.
Premium Service is needed if you want to use it on mobiles and tablets. On PC / Mac it's free. With free account you can still use Lastpass via a browser and see the passwords stored on a mobile / tablet.
Highly recommend for everyone to try the free version to start with . Lets you import passwords stored in your browser which is insecure in my opinion.
Some alternate products to LastPass are  KeePass, 1Password, Keeper , Clipperz
Why use LastPass?
Save as You Go
Download and setup with LastPass in minutes. Once you've created your account, LastPass prompts you to save new sites as you browse – so you'll never lose another password.
Hassle-Free Login
After saving a website's username and password, LastPass will autofill the login when you return to that site. No thought, no typing, no work required – LastPass does it for you.
Centralize Your Data
See all your accounts and passwords in one easy-to-use "vault", where you can edit, delete, and organize your stored data. LastPass syncs automatically, so you're up-to-date, wherever you are.
Streamline Online Shopping
Set up a Profile for each credit card, family member, billing and shipping address. When you're registering for an account, or ready to complete a payment, select the Profile you want, and complete the form in a single click.
Take it On The Road
Need to check that bank statement before you board your flight? Upgrade to LastPass Premium for unlimited use of our mobile apps for complete peace of mind, wherever you are.
Record Your Most Important Information
Create secure notes for credit cards, insurance cards, memberships, WiFi logins, passports, driver's licenses, and more. Store the information you need to keep safe and private.
Backup Sensitive Documents
Attach documents and images to your secure notes. LastPass backs up your files automatically, so you always have a secure, digital copy.
Share Accounts – The Right Way
Send logins for shared accounts to friends and family who are fellow LastPass users. Keep passwords "hidden", and delete when needed
Generate Long, Strong Passwords
The LastPass password generator appears when you're creating an account or updating an existing one, so you have unique passwords that follow best security practices.
Perform an Audit
Run the LastPass Security Challenge to check your progress, and identify areas where you can continue to improve your online security. LastPass also alerts you to weak and duplicate passwords as you're logging in to your accounts, so you can generate new ones immediately.
Add Another Layer of Security
Recommended by industry experts, multifactor authentication adds a second login step when signing in to your LastPass account, so that your account is even more safe. Select one of the many multifactor authentication options we support to better protect your personal information.